---
Page 1 of 1 pages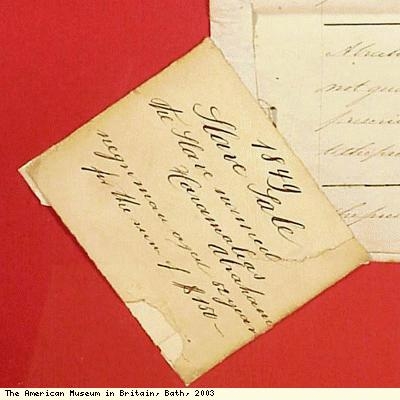 Description:
Sale certificate for 150 dollars of a 52 year old slave called Haramatias Abraham to Jean Charles David (detail), 1849. Framed.
Contributed by John Judkyn Memorial.
The language used to describe people of African descent in the 18th, 19th and 20th centuries is unacceptable in today's terms. We cannot avoid using this language in its original context. To change the words would impose 20th century attitudes on history.
Date: 1849
Copyright: The American Museum in Britain, Bath
Object ID:70.125(detail B)
Page 1 of 1 pages