---
Page 1 of 1 pages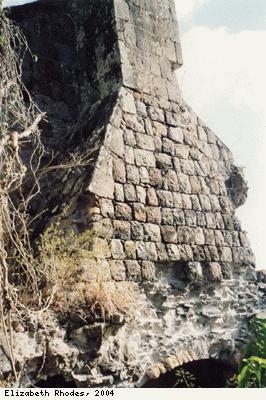 Description:
Photograph of Chimney at Mountravers.
Picture shows the original stone chimney of the kitchen fireplace at Pinney�s house Mountravers early 18th century.
Mountravers , on the island of Nevis in the Caribbean, was one of the plantations belonging to the Pinney family. John Pinney came to live in Bristol in 1783.
Date: 2001
Copyright: Elizabeth Rhodes
Page 1 of 1 pages