---
Page 1 of 1 pages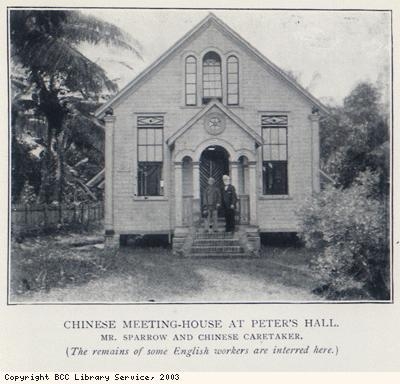 Description:
Chinese meeting-house, British Guiana (now Guyana), in South America.
Chinese people were bought to British Guiana as indentured labourers and were given land to settle as their indenture period ended.This is a church of a small Chinese Christian group.
From On Land and Sea – on Green and River a book by Henry W Case.
Date: 19th century
Copyright: Copyright BCC Library Service
Page 1 of 1 pages