---
Page 1 of 1 pages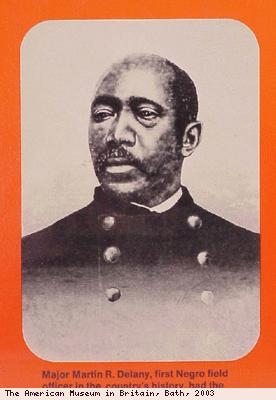 Description:
Civil War poster (detail), showing Major Martin R Delany, the first black field officer in America's history.
The American Civil War began in 1861. It was fought mainly over the issue of whether the different states in the Union had the right to allow slavery in their own state. Most of the southern states supported slavery, most of the northern states were opposed to it. The war ended in 1865, and slavery was abolished throughout the United States.
Contributed by John Judkyn Memorial.
Date: c1860s
Copyright: The American Museum in Britain, Bath
Object ID:74.179.1 detail
Page 1 of 1 pages