---
Page 1 of 1 pages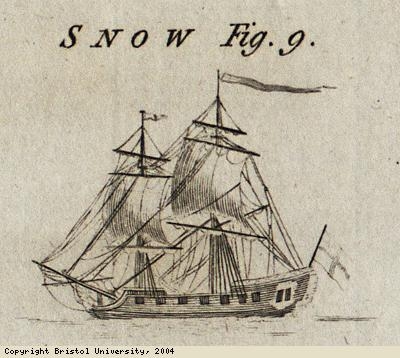 Description:
Detail from a drawing, showing diagrams of different types of ships. (See id 2369 for whole picture).
Figure 9 (pictured) is a snow , or slave ship.
From the Universal Dictionary of Arts and Science by E Chambers, 1787.
For other detailed images of diagrams, see ids 2863 – 4 and 2866- 2874.
Date: 1787
Copyright: Copyright Bristol University
Page 1 of 1 pages