---
Page 1 of 1 pages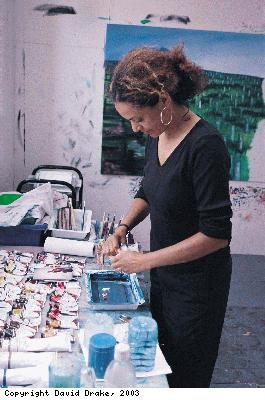 Description:
Helen Wilson, painting.
Helen Wilson is an artist who lives and works in Bristol.
In 2002, she visited Rwanda, where she met surviviors of the genocide in 1994.
Genocide means the planned or ordered killing of a racial or cultural group.
As a result of this visit, Helen returned,
…with a clear mission: to express through my artwork as much about Rwanda as it is today. I would paint the Rwanda I had seen, the beauty and the tragedy, and the dignity and grace of its people in the aftermath of the genocide.
These paintings formed a temporary display at the Bristol Museum and Art Gallery in 2003, called Making Sense – a Rwandan Story.
Date: 2002 - 2003
Copyright: Copyright David Drake
Page 1 of 1 pages