---
Page 1 of 1 pages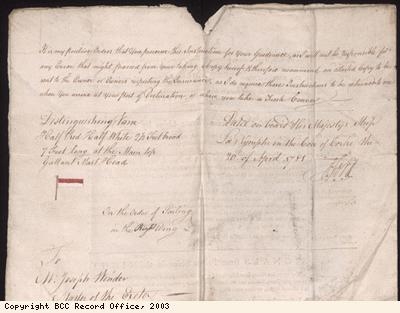 Description:
Printed instructions to convoy ships, for the better keeping Company with His Majestys Ship La Nymphe, John Ford Commander.
Convoy ships were to escort, or keep company, the ship La Nymphe on her journey, most probably for protection.
Addressed to Joseph Winder, Master of the ship the Exeter.
Additional notes in ink.
Date: 20 April 1781
Copyright: Copyright BCC Record Office
Object ID:AC/MU 3 9iv
Page 1 of 1 pages