---
Page 1 of 1 pages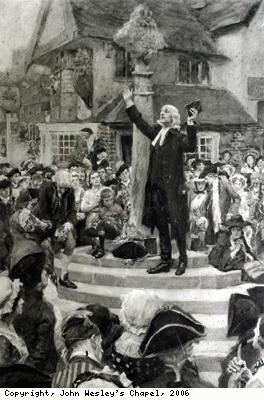 Description:
John Wesley's New Room, Bristol.
A print of the painting, John Wesley preaching from a market cross.
Original painting, by W Hatherall, RA, (1909), is at Wesley's Chapel, London.
John Wesley was the founder of the Methodist Church. He was an Abolitionist and a preacher, who wrote and preached against the slave trade.
Creator: W Hatherall, RA
Date: c 1900's
Copyright: Copyright, John Wesley's Chapel
Page 1 of 1 pages