---
Page 1 of 1 pages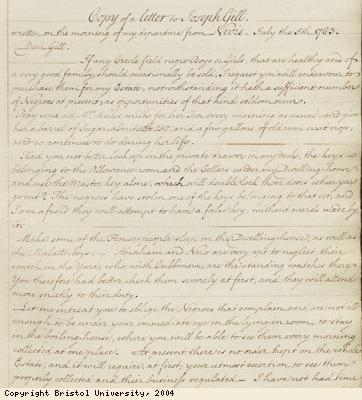 Description:
Copy of a letter written to Joseph Gill, a plantation overseer of John Pinney's. Gill was overseeing the plantation on Pinney's behalf on the Caribbean island of Nevis. From the Index to the Pinney papers.
John Pinney was a plantation owner and sugar agent who lived in Bristol.
Lent from a private collection to Bristol Museums.
Date: 1783
Copyright: Copyright Bristol University
Page 1 of 1 pages