---
Page 1 of 1 pages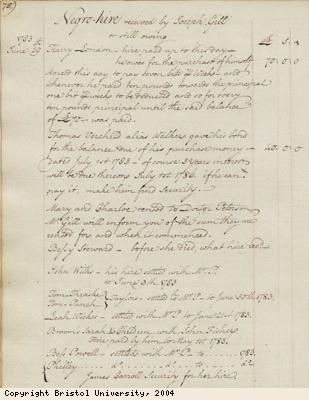 Description:
List detailing the hiring out of slaves from John Pinney's plantation on Nevis,under the management of the overseer Joseph Gill. Slaves were often hired out by owners to other people.
John Pinney was a plantation owner and sugar agent who lived in Bristol.
Lent from a private collection to Bristol Museums.
Date: 1783-94
Copyright: Copyright Bristol University
Page 1 of 1 pages