---
Page 1 of 1 pages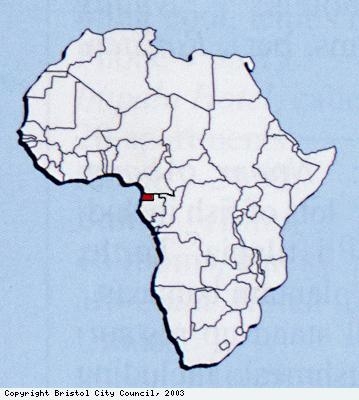 Description:
Map of Africa showing location of Bioko Island, which is highlighted in red.
Formerly known as Fernando Po, the Island of Bioko, was settled by the Bubi people in the 13th century. They came from the mainland. In 1472, the Portuguese discovered the island and claimed it for Portugal. Portuguese settlers moved to the island. In 1778, the Portuguese surrendered the island to the Spanish, who ruled the island until Independence in 1968. In the 19th century, Britain used the island as a base for the Navys anti-slavery patrols. Many enslaved Africans rescued from slaving ships were resettled on Bioko. Their descendants are known as Fernandinos.
Beaula McCalla, an Afrikan-Caribbean Briton, traced her blood relatives, the Bubi people, of Bioko Island, Equatorial Guinea.
Date: 2002
Copyright: Copyright BCC Museum
Page 1 of 1 pages