---
Page 1 of 1 pages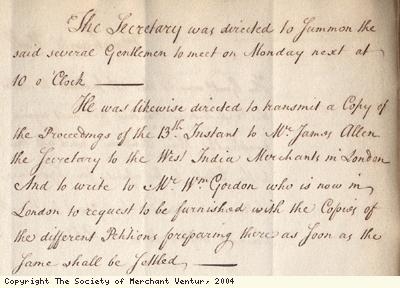 Description:
Minutes of a Committee meeting, 15th April 1789.
The Committee set up to oppose the abolition of the slave trade proposed three petitions to Parliament. One was from the West India merchants, planters, sugar bakers, annuitants and creditors. One was from African merchants and one was from manufacturers and others.
The Society of Merchant Venturers is a Bristol-based organisation, which was formed in 1552 as an elite body of merchants involved in overseas trade. The Society still exists today.
Date: 15th April 1789
Copyright: Copyright The Society of Merchant Venturers
Page 1 of 1 pages