---
Page 1 of 1 pages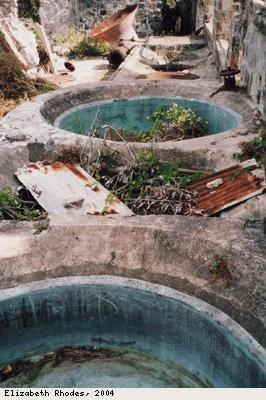 Description:
New River Plantation, Nevis, boiling pan.
The juice from the crushed cane was boiled in large copper pans to evaporate the water and leave a sugary syrup.
Mountravers , on the island of Nevis in the Caribbean, was one of the plantations belonging to the Pinney family. John Pinney came to live in Bristol in 1783.
Copyright: Elizabeth Rhodes
Page 1 of 1 pages