---
Page 1 of 1 pages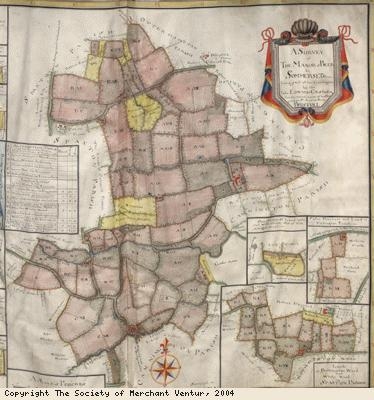 Description:
Part of the survey map of the Manor of Beere by De Wilstar, 1744.
De Wilstar mapped the lands belonging to the Hospital, and noted the income from rents for some of the land.
The Society of Merchant Venturers is a Bristol-based organisation, which was formed in 1552 as an elite body of merchants involved in overseas trade. The Society still exists today.
Date: 1744
Copyright: Copyright The Society of Merchant Venturers
Page 1 of 1 pages