---
Page 1 of 1 pages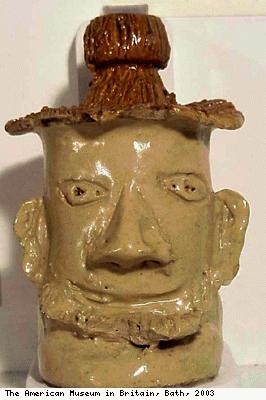 Description:
Slave pottery bottle or jug, in the shape of a head.
Slave pottery was known as Colono Ware.
In America many slaves were trained in various crafts.
It is possible that the face on this bottle represents Abraham Lincoln.
Such jugs may have been made by slaves to protect the souls of the dead. They would have left them in graveyards.
Contributed by John Judkyn Memorial.
Copyright: The American Museum in Britain, Bath
Object ID:72.134
Page 1 of 1 pages