---
Page 1 of 1 pages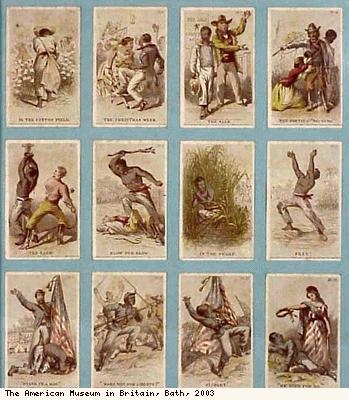 Description:
Set of 12 slave cards, framed. Prints.1860. These were probably produced for the Abolition movement in the USA.
1. In the Cotton Field
2. The Christmas Week
3. The Sale
4. The Parting – Buy us too
5. The Lash
6. Blow for Blow
7. In the Swamp
8. Free!
9. Stand up a man!
10. Make way for Liberty!
11. Victory!
12. He died for me!
Contributed by John Judkyn Memorial.
Date: 1860
Copyright: The American Museum in Britain, Bath
Object ID:65.194
Page 1 of 1 pages