---
Page 1 of 1 pages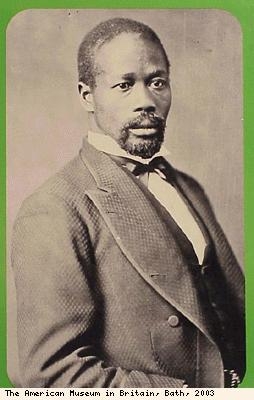 Description:
Southern Reconstruction poster (detail).
Representative Jeremiah Haralson of Alabama was one of twenty two black people elected to Congress between 1870 and 1898. In 1875. He asked for more schools for Negroes and whites and suggested federal aid to education as a means of financing their construction.
Contributed by John Judkyn Memorial.
The language used to describe people of African descent in the 18th, 19th and 20th centuries is unacceptable in today's terms. We cannot avoid using this language in its original context. To change the words would impose 20th century attitudes on history.
Date: c1870s
Copyright: The American Museum in Britain, Bath
Object ID:74.179.7
Page 1 of 1 pages