---
Page 1 of 1 pages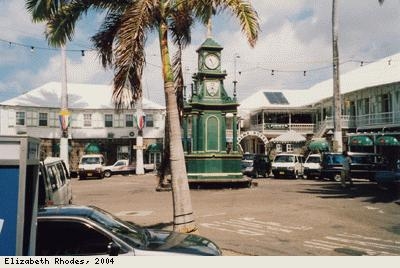 Description:
St Kitts, Square with Clock
The Circus, Basseterre on St Kitts sister island to Nevis. It stands close to Independence Square, built in 1790 squarea place where slaves were auctioned.
Mountravers , on the island of Nevis in the Caribbean, was one of the plantations belonging to the Pinney family. John Pinney came to live in Bristol in 1783.
Date: 2001
Copyright: Elizabeth Rhodes
Page 1 of 1 pages